Today's post is focusing on TV series' that you can binge watch to get you into that Halloween spirit. There were so many I could think of but I decided to focus on TV shows that I've seen before and ones that I am/have enjoyed.
Nearly all of the series' that I'm talking about are available to watch on Netflix (which makes for prime binge watching).
Scream – Netflix Original (2015-)
I wasn't too sure about this one when I first started watching it but I got addicted pretty much straight away and binge watched the whole series in a few days. I'm gutted that they're rebooting it for the third season though, have so many unanswered questions.
Sabrina The Teenage Witch (1996-2003)
An absolute classic, it's super cheesy but who doesn't love a bit of Sabrina. Definitely a good one to get you in the mood for Halloween.
American Horror Story (2011-)
All of the seasons apart from Cult are currently on Netflix so what better excuse than to binge through those. Asylum is definitely still my favourite series out of AHS.
Black Mirror (2011-)
Some of these episodes truly freak me out, I can never binge Black Mirror for too long with out starting to feel a bit paranoid. A great series though that really makes you think about the future we're heading into.
Pretty Little Liars (2010-2017)
I have to say I thought that this definitely got worse as it went on but I was fully committed so felt obligated to finish it. The first few seasons are amazing though and full of creepiness.
iZombie (2015-)
I've literally only started watching this but I'm already getting into it and can feel a binge coming on.
Misfits (2009 – 2013)
I've watched this series so many times and love it every time I watch it. I wasn't sure whether to include it but for me there were definitely a few moments that freaked me out. The original five were without a doubt the best but I did like Rudy when he joined as well.
Being Human (2008-2013)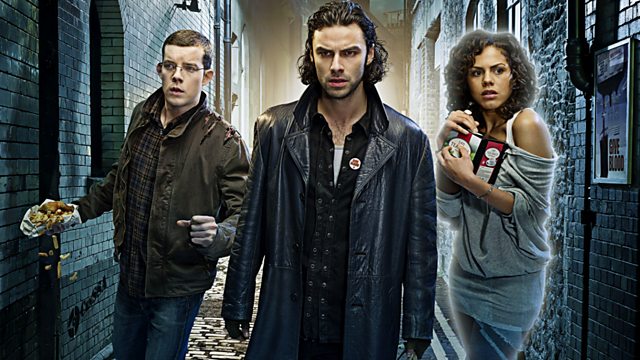 What's more Halloween-y than a vampire, ghost and werewolf living together? Was so obsessed with this TV show from the moment I started watching it. (Although I did stop watching it when they changed the main characters over – what can I say? I hate change).
Are there any TV series' you would have added to this list? If so, which ones? Are there any on this list you've seen before?
Would love to hear what you think as always, drop me a comment or send me an email.
Have a fabulous day.
You can email me here >>> thatfeelinginside2@gmail.com
Follow my instagram >>> thatfeelinginsideblog
Follow my twitter >>> @thatfeelinside