So it was the Oscars last night and I really wanted to stay up and watch it but I had work at 6.30am this morning which made it a little difficult for me. As I live in the UK the Oscars were shown here from about 1am to 5am. A very excited me woke up at 1am to watch the Oscars, I really wanted to stay up but a combination of all the adverts and knowing I had to be up at 5.30am for work meant I crashed about 3am and missed the second half.
So as most of you already know I am a big movie fan so the Oscars for me is such an exciting time. I love everything about the Oscars, the glamour of it all, seeing what the celebrities were all going to wear as well as just the general excitement surrounding who will win. I love hearing all the winners speaches and I just think it's amazing seeing how happy people are just by being nominated.
This year I was particularly excited about seeing Keala Settle perform 'This Is Me' live. It's no secret that I love The Greatest Showman film and soundtrack and I just am so in love with that sound and think Keala's voice is amazing.
Anyway this post is just for me to talk about The Oscar winners and what I thought about them and who I wanted to win. There were a few film nominated that I didn't get chance to watch but I was still super excited to see who was going to win.  I won't be talking about all the winners as this post would end up crazy long so just the ones I feel strongly about (I'll try not to ramble on too much hehe).
Best Picture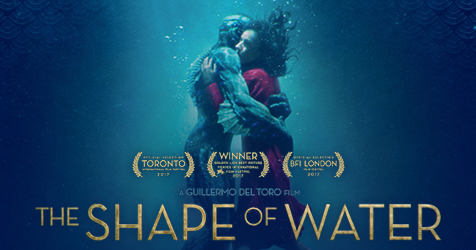 Winner – The Shape of Water
I am so so so gutted that Get Out didn't win this one. I thought it was such a brilliant and well thought out film that was really original. To be fair Shape Of Water is really original too, I mean a woman falling in love with a fish man is pretty original aye?! (Even though Cam is convinced this is Abe from Hellboy's prequel – I've told him that the director even said it's not but he's having none of it).
Actor In A Leading Role
Winner – Gary Oldman, Darkest Hour
You may start to sense a pattern here but I was really routing for Daniel Kaluuya to win this one for Get Out. I just thought he was absolutely amazing and the film was so crazy but he did an absolutely brilliant job.  Gary Oldman was really good in Darkest Hour, he played the role so well that sometimes I forgot it was him in the costume. I just feel a bit gutted for Daniel Kaluuya, maybe I'm a bit bias? Ah well, I'm sure he will have many other chances.
Actress In a Leading Role
Winner – Frances McDormand, Three Billboards outside Ebbing, Missouri
I was over the moon about this one, was so well deserved. I was so so happy she won. Her performance in that film absolutely blew me away, she was hilarious but also portrayed such raw emotions. Her acceptance speech was brilliant as well, I love you Frances McDormand.
Actor In a Supporting Role
Winner – Sam Rockwell, Three Billboards outside Ebbing, Missouri
I was really happy about this one too. He was great in Three Billboards, he made you go from kind of hating his character through most of the film to being like 'ah he's not that bad' when he starts helping out a bit. As always he was absolutely hilarious.
Animated Feature Film
Winner – Coco
I was really glad that this film won, it's such a fun film with a really interesting concept. Me and my boyfriend really disagreed on this one, he wanted Boss Baby to win (I'm convinced he was only saying this to piss me off). I'm just going to say I thought Boss Baby was just boring and super childish (I know it's an animation but yanno), like can see why maybe kids would like it but it definitely wasn't Oscar worthy. Coco was visually so appealing and had a fun story line with a little twist in it too.
Writing (Original Screen Play)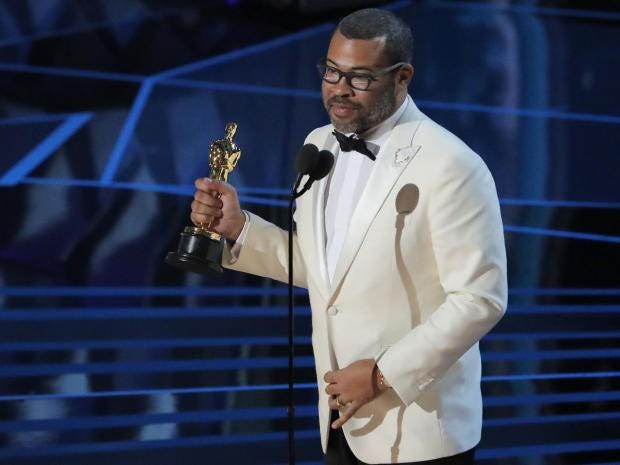 Winner – Jordan Peele, Get Out
I'm so so so so happy he won this. Jordan Peele literally made history winning this by being the first African-American to win Best original screenplay. I think that this is so well deserved as Get Out is such an interesting and original story (it did also scare the fuck out of me). I absolutely loved how it's one of those films that just took a completely different turn to what you were expecting and there was a lot of symbolism and hidden messages within the film.
Music (Original Song)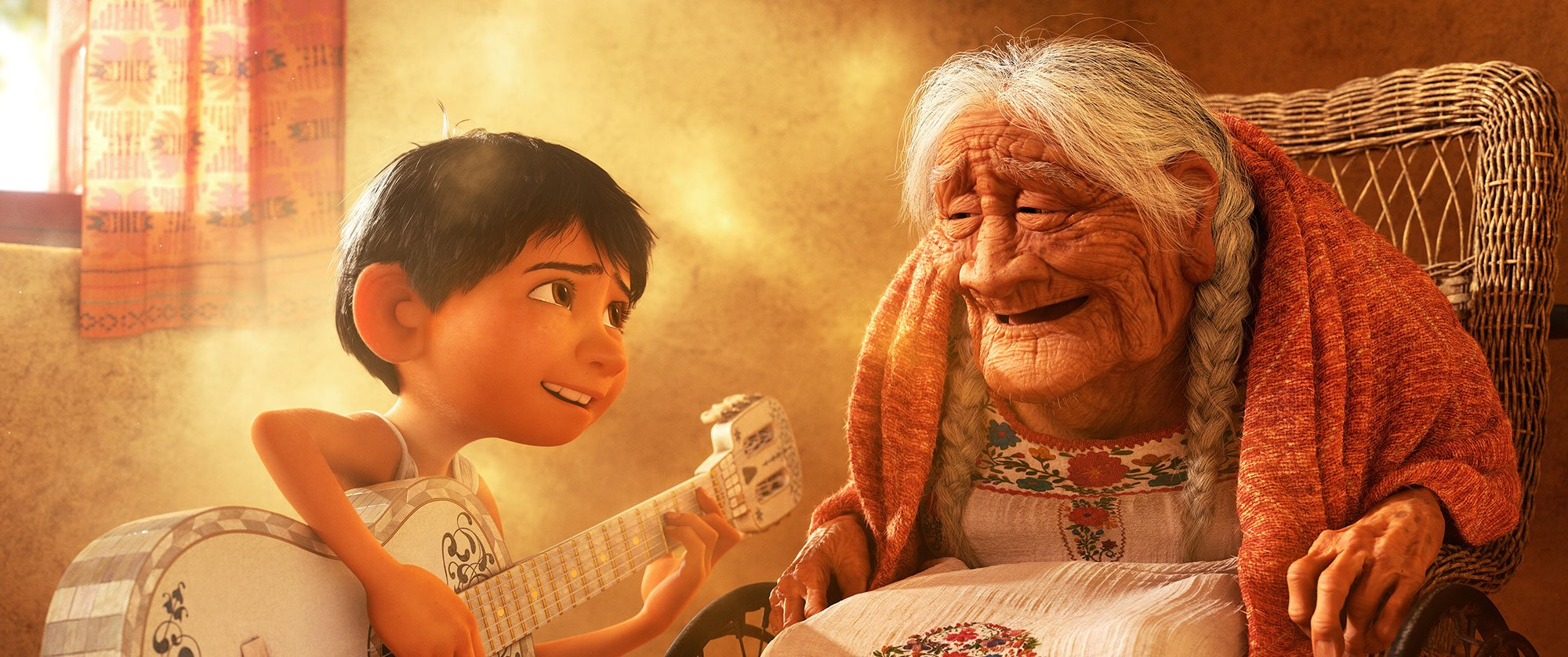 Winner – 'Remember Me' from Coco
I did enjoy the film Coco but I was just so gutted that 'This Is Me' didn't win best original song. I just love how emotional 'This Is Me' is and how it's become such a massive hit. I think it's such an inspiring song and I still feel sad it didn't win, even Keala Settle's performing it at the Oscars was absolutely amazing and just gave me goosebumps. I just didn't think 'Remember Me' was an Oscar worthy song to be honest, I much preferred 'Un Poco Loco' from Coco but ah well.
Just look at how happy Keala looks preforming. To be fair all of the people who performed at the Oscars were amazing and you could tell just how excited they were about being there.
I think I'll leave it here, I could waffle on a load more about all of the categories but I think I should quit whilst it's not yet an essay. The Oscars are super exciting and I can only dream about how much fun it must be to actually be there.
The last thing I have to say is that Lupita Nyong'o and Kumail Nanjiani's introduction speech about being dreamers made me feel emotional and I found it really inspiring. It's only short but if you have the chance you should definitely watch it.
The Oscars website has a list of all of the Oscar winners along with their acceptance speeches, you can check that out here. As this was the 90th Academy Awards they showed a lot of film montages which were really cute. I loved seeing these as it's crazy to think of how many iconic movies have been made in the last 90 years.
I hope you enjoyed this post.
Did you watch the Oscars? Are there any winners that you were really happy about or disappointed by? I'd love to hear what you think.
You can email me here >>> thatfeelinginside2@gmail.com
Follow my instagram >>> thatfeelinginsideblog
Follow my twitter >>> @thatfeelinside