So I'm a super scaredy cat when it comes to horror films in case you haven't already noticed and clowns are one of my fears. There's something about clowns and carnivals in general that really freak me out.
This movie was a really good one and to be honest wasn't as scary as I expected (a lot of me getting freaked out was due to me working myself up so much at the prospect of something scary happening). Pennywise was super freaky and the portrayal was really good, everything from his voice to the drooling over the children made it really creepy.
Scare factor: 5/10
The film wasn't as scary as I first thought it was going to be, I'd probably describe it as more of a drama/thriller with a lot of tension, there was a really good story line and all of the child actors were amazing. This film is a coming of age story centred around the members of 'The Losers Club'. Would recommend watching this and I promise it's not as scary as you think it'll be. The worst part of this film for me wasn't even the clown, I felt more upset by Beverly and her abusive father than anything else in the film but Beverly as a character was really strong which made it worthwhile.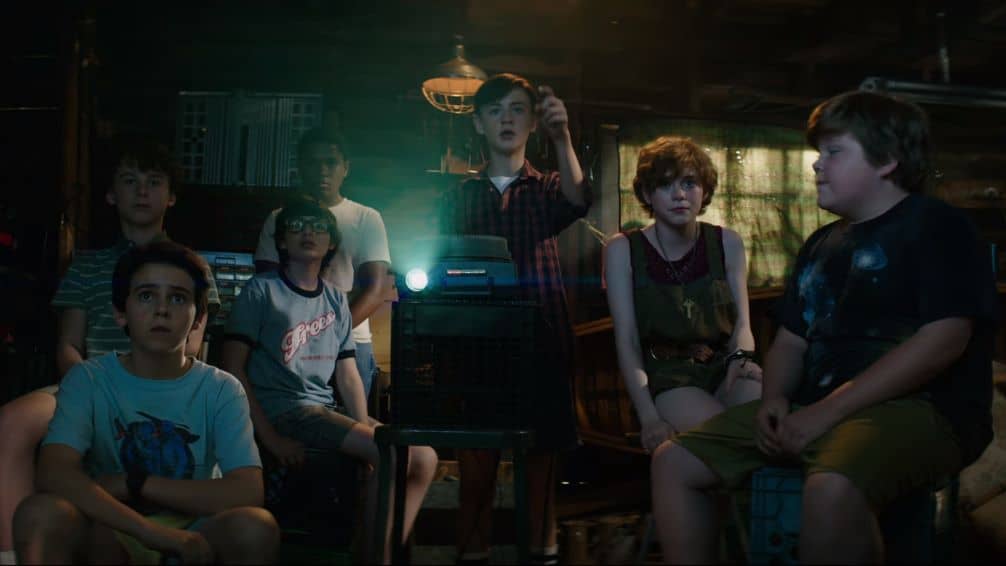 How freaky was it when they're watching the projector in the garage though?! That bit properly got me, I have to say I was just sat there feeling so tense.
The other bit that really got to me was the scene with Beverly in her bathroom and the blood goes everywhere. I actually wanted to cry when she was looking down the sink.
Have you seen IT? What was your opinion? I'd love to hear your views.
Have you entered my giveaway yet? I'm giving away some fabulous Halloween goodies, check out my post here.
You can email me here >>> thatfeelinginside2@gmail.com
Follow my instagram >>> thatfeelinginsideblog
Follow my twitter >>> @thatfeelinside