Today's post is my 100th blog post.  I couldn't be more grateful to those of you that take the time out of your day to read my posts and leave comments. It means so much to me that people actually want to read what I have to say. I have met so many amazing people through my blog and I'm so happy that I've met you. I love the support that I receive and how the blogging community are always willing to help.
So I just wanted to say, thank you.
Like a lot of us, I am in love with Friends. I've been watching it and re-watching it for as long as I remember. I own all of the DVDs (even though most of them are now scratched as fuck from being watched so much). I even used to have them all on VHS. Me and my boyfriend dug out my Friends Scene it game the other day and I got way too into it.
Anyway now that they're now all on Netflix everyone is back on the Friends hype (which I'm so there for). I have been thinking of writing a post like this for a while. Originally I was just going to title it 'My Top 10 favourite Friends episodes', I was at one point considering doing a series where each week I talked about a different top 10 (still may do this at some point, would love to know if this would be something you'd be interested in).
Whilst planning this post I ended up crossing out and scribbling all over my page (there's so just so many amazing episodes, it's so hard). So for this post I will be talking about my favourite episodes from the series. I'm going to include a few extras at the bottom as It's too hard to mention only 10 (eeek, why am I like this?!)
At the risk of waffling to much, here it goes. My top episodes from Friends.
The One That Could Have Been: Part 1 & 2 – Season 6, Episode 15 & 16
I don't know if this should count as two separate entries because they're different episodes but they're part one and two so I figure they can come under one. I love this episode so much, I think it's so fun to see how their lives could have turned out. Even the opening credits have been changed to show how they would have been. It just makes you appreciate how much the characters have changed as well – I love it.
The One with Ross's Tan – Season 10, Episode 3
It's just how he can't figure out how to count to ten properly and ends up only tanned on one side of his body – this episode kills me every time. Jennifer Coolidge is in this episode as an old friend of Phoebe and Monica. Absolutely hilarious.
The One with the Rumour – Season 8, Episode 9
Brad Pitt is so funny in this episode, him and Ross talking about their 'I hate Rachel' club is hysterical.
The One with Ross's Wedding: Part One & Two – Season 4, Episode 23&24
Again I don't know if it's cheating because they technically are different episodes but ah well, they go hand in hand. This episode still makes me cringe so much, every time I'm like ah it's fine and then he says 'Rachel' and I just feel so awkward. I'm really not an Emily fan (probably like most of us) but in that moment I can't feel so bad for her. It's also the start of Monica and Chandler (aw aw aw) and how much do you love Joey in London?!
The One Where Ross Is Fine – Season 10, Episode 2
I feel like I relate to Ross in this episode more than I wish to admit. It gets me every time when he's off his face drunk trying to convince them that he's okay.
The One with Ross's Sandwich – Season 5, Episode 9
I want to try a moist maker so bad, they just sound delicious! I can totally understand why Ross lost his shit when someone ate it. Joey trying to cover for Monica and Chandler is so funny, they make him look like a right little weirdo (bless him).
The One with All the Thanksgivings – Season 5, Episode 8
I love the flashback episodes so much, just cracks me up how different they all look. I love everything about this episode, Monica trying to show off her new body to Chandler by rubbing the knife over it and accidentally cutting off Chandlers toe omg! Such a classic episode, have to love Joey getting the turkey stuck on his head.
The One with the Ultimate Fighting Champion – Season 3, Episode 24
Jon Favreau is so funny, just love it so much how he won't stop talking about being The Ultimate Fighting Champion. Billy Crystal and Robin Williams being on the sofa at Central Perk in the beginning is so funny and random.
The One Where Everybody Finds Out – Season 5, Episode 14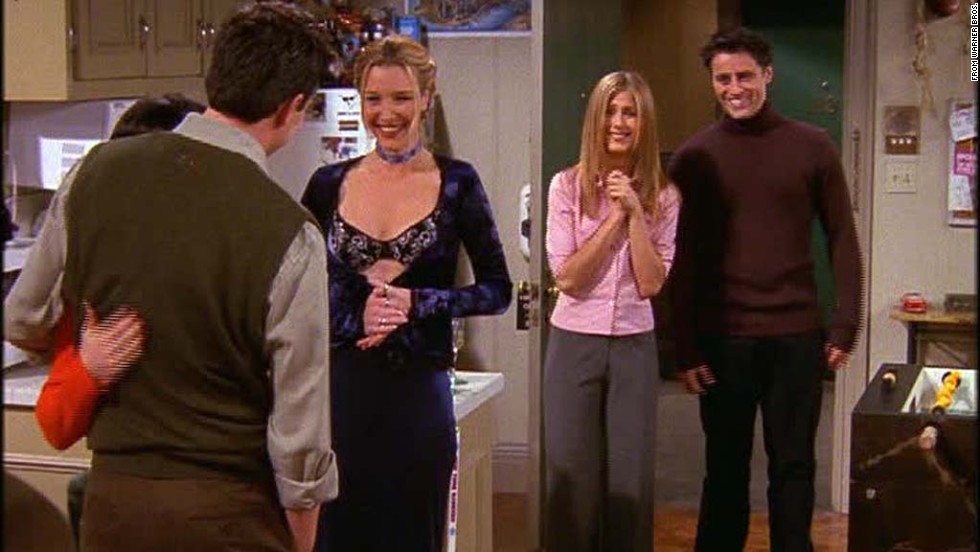 Phoebe trying to seduce Chandler is one of my favourite things ever – that sexy dance she does is amazing. Ross' reaction to finding out about Chandler and Monica is priceless – what are the chances of him seeing them through the window?!
The One with the Holiday Armadillo – Season 7, Episode 10
What's not to love about Ross dressed as an Armadillo?!
A few extras I just have to mention.
The One with the Prom Video – Season 2, Episode 14
I loooooove this episode. Everything from how they used to look to 'She's your lobster', all the feels.
The One with the Race Car Bed – Season 3, Episode 7
The One Where the Stripper Cries – Season 10, Episode 11
Omg this episode is amazing. Danny Devitto as an old stripper is the best thing ever. Joey appearing on a game show is something you need to see (love, love, love it).
The One with Chandler in a Box – Season 4, Episode 8
The One with All the Poker  – Season 1, Episode 18
I could go on and on about episodes I love as they're all fabulous. Friends is such a funny and heartwarming series, if you haven't seen it then I definitely suggest you start bingeing straight away. It's the kind of series you just never get bored of.
Hope you enjoyed this post, what is/are your favourite Friends episodes?
I'd love to hear from you.
You can email me here >>> thatfeelinginside2@gmail.com
Follow my instagram >>> thatfeelinginsideblog
Follow my twitter >>> @thatfeelinside