I thought I'd work on a list of costumes that two people can dress up as for Halloween (whether it be you and your bestie or you and your partner). In case you didn't know I am in love with fancy dress and it's my favourite thing ever so this post is super exciting for me to write.
I hope that this gives you some ideas if you're struggling in terms of what to go as and you and someone else want a costume together.
Here it goes.
Joker and Harley Quinn
An absolute classic costume for a couple to go as. I imagine this was used a lot last year with the release of Suicide Squad. There's so much potential for this costume as there are so many versions of the characters that can be explored. Above is a picture of me and my puddin' Reshma at comic con last year.
Star Lord and Gamora
This turned out to be a lot of effort I won't lie (the whole painting yourself green is a long process). I ended up having a shower half way through my party as the green paint was annoying me but I did think it looked really cool.
Mia Wallace and Vincent Vega
I was trying to beg my boyfriend for us to go as these this year for Halloween because it's such a cool costume that's really easy to do. He refused to do it though so I'm hoping I can live out my cool couple idea through somebody else.
Wonder Woman and Superman
This is one that can be done pretty easily as well and there's so many options in terms of the kind of version of the character you want to go for. Me and my girl Reshma dressed up for the release of Batman vs Superman.
Buzz and Jessie
Peach and Mario/ Mario and Luigi
This is one where you could go all out and go with the original costumes or mix it up and do some DIY to create some peach/Mario-esque costumes.
Barbie and Ken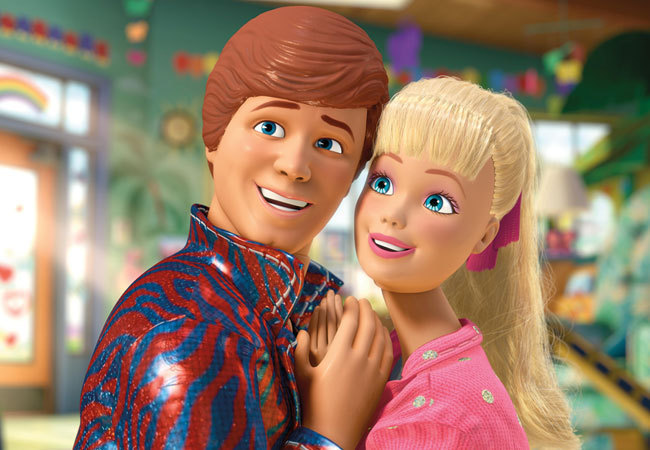 Winnie the Pooh and Piglet
Jessica Rabbit and Roget Rabbit
Wizard of Oz
This is actually a group costume, I know but it can be changed to a couple costume by just selecting two characters out of the group for you and your partner. This is me and my friends last Halloween dressed as the wizard of Oz gang which was so much fun.
This is such a cute costume idea which is so easy to put together with stuff that you already have.
Have you got any couple ideas? There's so many possibilities that makes it so exciting. It's always fun to know you have and original costume idea.
You can email me here >>> thatfeelinginside2@gmail.com
Follow my instagram >>> thatfeelinginsideblog
Follow my twitter >>> @thatfeelinside